Photos & Stories
The Colors of Shackleford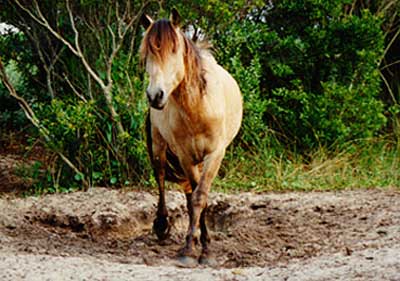 A buckskin stallion digging a well.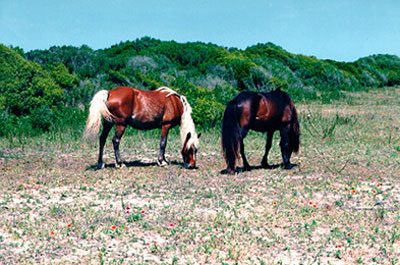 A flaxen-maned stallion and a dark bay mare graze the summer grasses.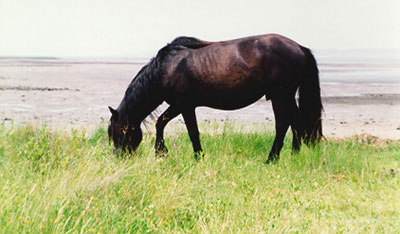 The black stallion, Dionysus, near the Back Sound shore.
If you would like to join the foundation or make a contribution to help preserve these wonderful animals, please read Help the Horses or you may complete this form and mail it to the foundation.