Photos & Stories
...the Old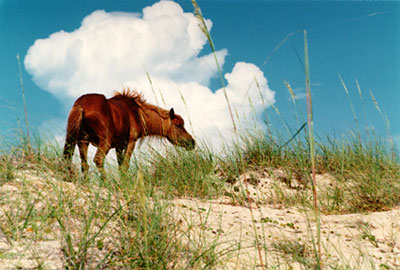 Julius, one of the few remaining older stallions
on the island, makes his way across a dune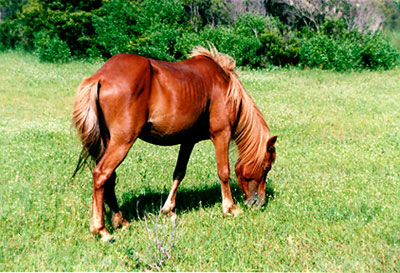 ... to re-join his herd in one of the Shackleford meadows.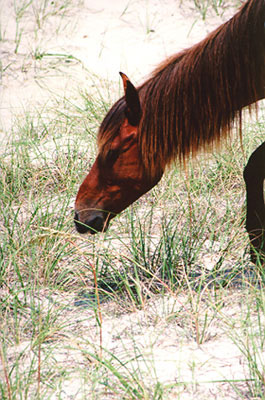 Profile of an old stallion.
If you would like to join the foundation or make a contribution to help preserve these wonderful animals, please read Help the Horses or you may complete this form and mail it to the foundation.